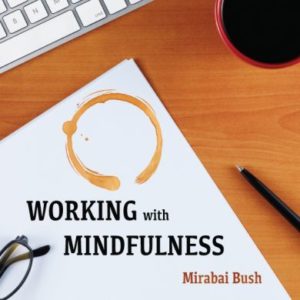 Mindfulness trainings for the workplace—based on traditional Buddhist practices—to help reduce stress, increase productivity, and encourage creative problem solving.
Also a free monthly webinar series on the proven-effective benefits of adopting mindfulness exercises for the workplace
Developed and narrated by Mirabai Bush, key contributor to Google's Search Inside Yourself curriculum, mindfulness meditation teacher, and organizational management expert. Bush has led mindfulness trainings at many innovative organizations including Google, Monsanto and Hearst Publications. Participants in her programs report reduced stress, increased productivity, more creative problem solving, and improved relationships.
Working with Mindfulness is available from More Than Sound
Connect